Asus took 10 years to create the first folding screen product and is confident about the bright future of multi-function, multi-mode laptops.
Zenbook 17 Fold OLED is the first folding screen laptop model launched by Asus on the market. The 17.3-inch touchscreen OLED screen can be folded in half, which the manufacturer calls FOLED. When folded, the device will have two screens, size 12.5 inches. With a folding screen laptop, users have to operate on a virtual keyboard or a separate physical keyboard because the entire usable area is devoted to the screen.
Rex Lee — Vice President and Head of PC Business of Asus called Zenbook 17 Fold OLED a revolution and a leap forward in laptop manufacturing technology. «This is the culmination of years of innovation and engineering. This design proves that the device can be folded to deliver the unique experience and convenience that people want,» said Mr. Lee. confirm.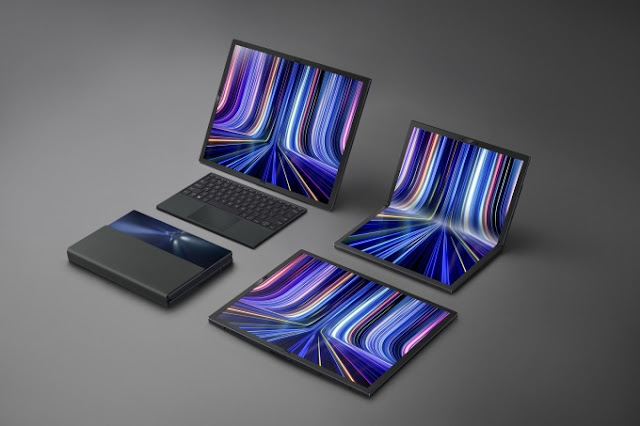 Asus believes that folding screen phones like Samsung and Xiaomi have become popular, and laptops can also do this. Stemming from market research and the change in usage habits, the technology giant believes that in the future, users will prefer innovative designs that can be used with multi-modes that can meet many needs. . Asus calls its creation «making a delicious dish», which takes care but is also interesting because it brings something new to the end user.
The idea of the product was born 10 years ago when Asus wanted to create a device that could function as a laptop, PC and tablet. Back in 2012, creating such a device was unthinkable, but the company persisted with its vision. «Test, fail, and retest» is how Albinus, Asus Senior Design Manager, describes the prototyping process. «We always imagine everything going well and smoothly, but in reality, things rarely go as planned.»